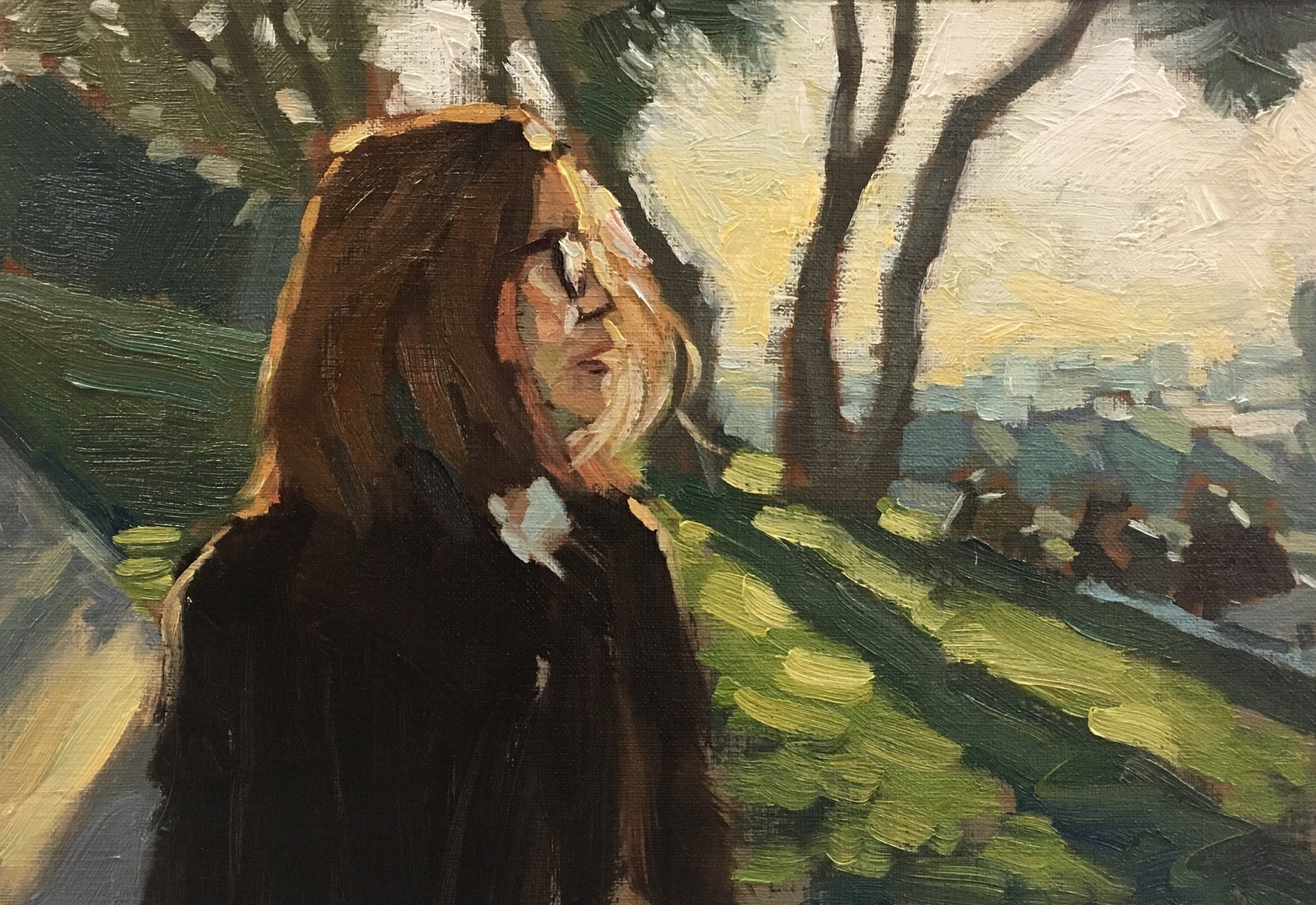 The comfort and familiarity of home, family, and knowing where I belong were feelings that faded when I left my country of origin. I arrived in San Francisco and spent my twenties here. Naturally, I felt like a stranger encountering a different environment, people, and culture. The time that I lived in the city was filled with moments of daily life that could have been easily overlooked. But as time passed, San Francisco became a familiar place to me and permeated my daily life. I enjoy the scenery while walking around because there's a rhythm to my surroundings to which I can pace myself. I will stop to admire the amazing variety in architecture, and the different moods that the light and weather create in these unique and iconic settings. Also, when complicated thoughts race through my mind, I spend time alone walking around the city, quietly taking in its beautiful views, and letting them bring peace within me.
My current urban landscape painting series, 'Moments at that Time: San Francisco', expresses how beautiful views of the city helped me see those fragments of time as moments of finding comfort in belonging here. The urban landscape painting series is driven by composition, color, and atmosphere. For example, in "Sunset on Mason Street", I captured the intense light that falls on the building with atmospheric perspective and the large shadow that covered the entire road creates a more vividly expressed moment. Those interesting shadows give the character of the building and create a feeling of being there in that place. Based on photography (including value study and/or color study), the series's works use a full palette and painterly brushwork.
Through the oil painting series, I now look to capture those specific moments and share them with the viewers, painting by painting.